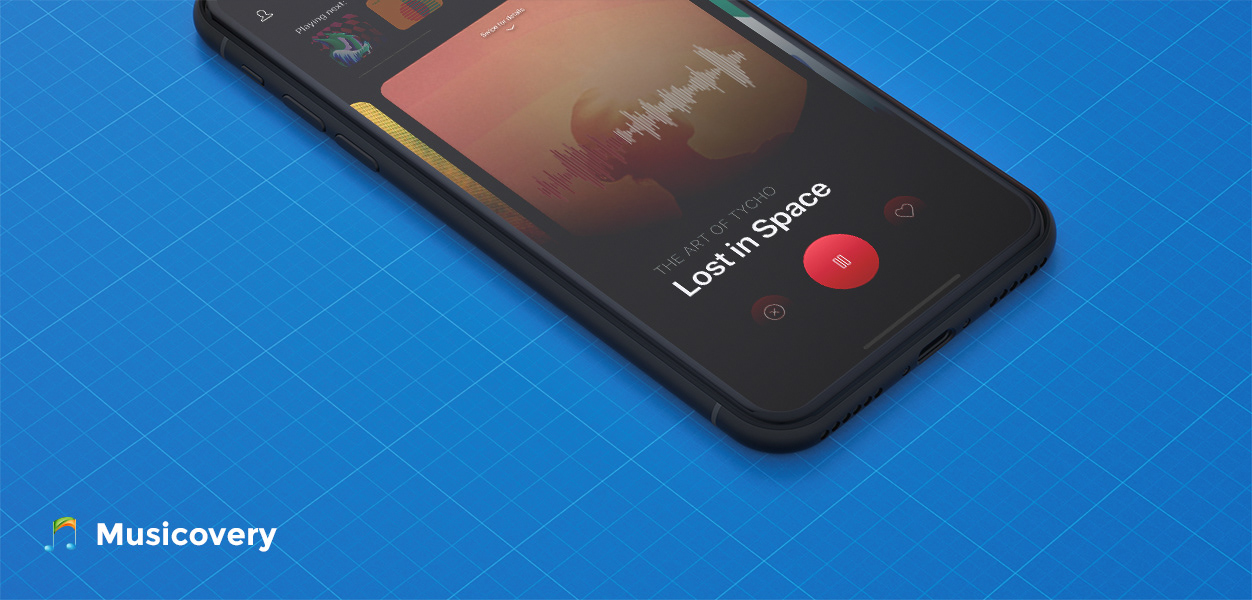 Musicovery is an iOS app for music enthusiasts. It's goal is to help you discover new music you like but don't know it's out there.
1. Empathy (understanding the problem)
It always stars with the stakeholders, with the people that will use this kind of niche app. First there were some initial informal interviews so I could better understand the pin points and the potential problems people have when they want to search and discover new music. This phase revealed some potential problems that needed a solution:
- after several songs from a specific gender I have to restart the search with some other band because it gets boring or I am not in that mood anymore to listen to the same style
- need a way to save music for a later audition or to be shared with friends
- want to learn more about the artist
- like to see what is next in the play queue but also to be able to go back to a specific song  I already heard before
- want to do this when I have time and mood for it
2. Define (analyze, interpret and plan)
In this stage of the design process I tried to narrow down and define some of the problems that the app should try to solve.
- if you base your search on a specific music style, it limits your discovery. Need an adaptable algorithm that will change the playing queue based on likes and dislikes
- there is a need for playlists and a share solution
- artist information
- visual quick overview of the playing queue
- needs to be a mobile app so people can use it context agnostic 
3. Ideate (imagine, research, ponder)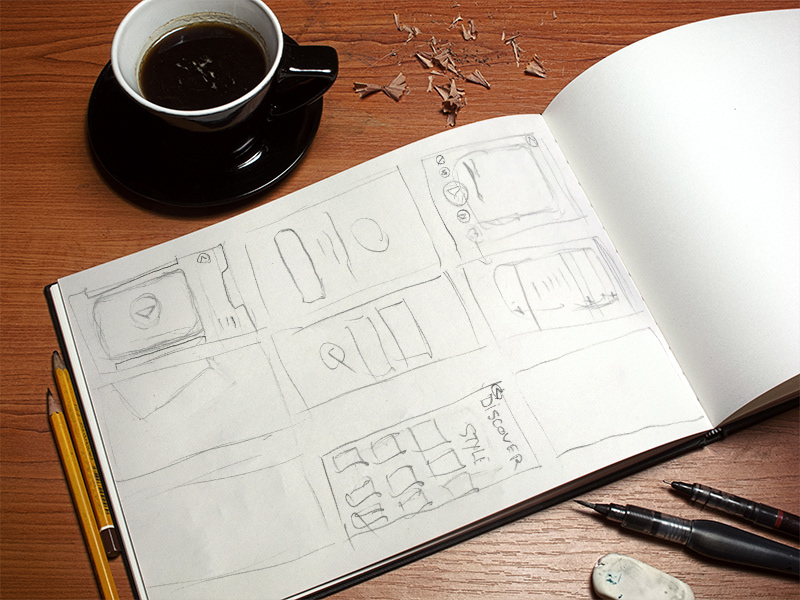 4. Prototype  (create, interact)
In this stage I get hands on and start creating mockups and then interactive prototypes in order to test the usability of the interface, the onboarding process, the saving and sharing of playlists and the discovery of new music.