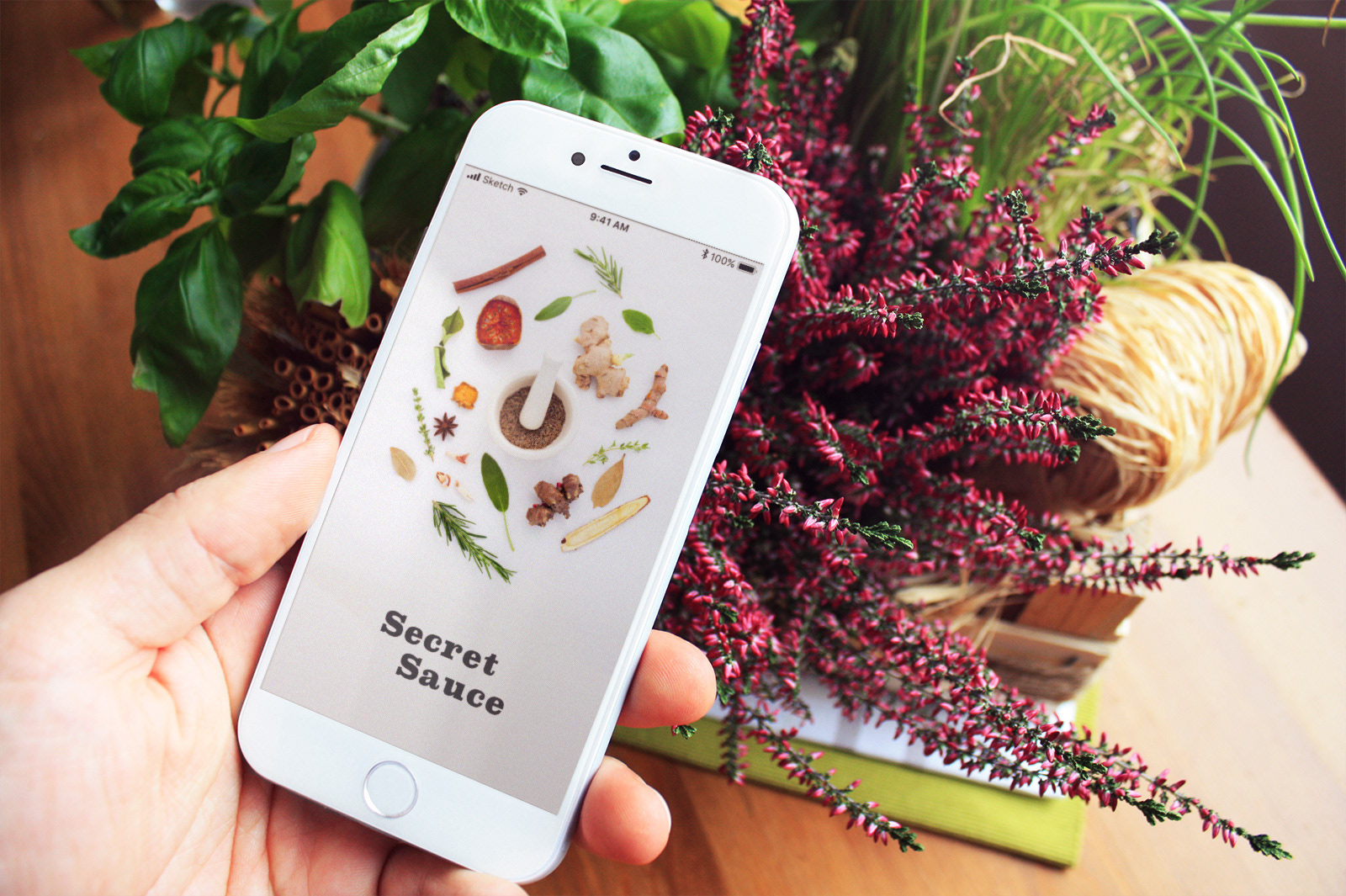 1.The brief 
I was asked to create the design for an iOS app accordingly to the new standards imposed by iOS 11, for a food recipe app that wants to tackle the problem of cooking using an app and having to use the screen with dirty hands.
2. Defining the challenges 
- design using the Apple design guidelines for iOS 11
- using the app while cooking
- minimal interactions with the app since there is very hard for someone that cooks and gets their hands dirty to use a touchscreen
3. Creating wireframes while exploring different ideas

4. Prototyping
After exploring different ideas on how to solve some of these usability issues, I started to narrow them down and prototype the best solution in order to be tested and adjusted to fit the needs. 
For this particular case it was to have minimum interactions required to use the app and maximal screen estate in order to be able to tap with any part of your hand, to protect the screen. Also a card system that can be used with swiping when you need to go to the next screen. There were also some small micro interactions for better feedback on different actions, like the loading and check mark on the button above.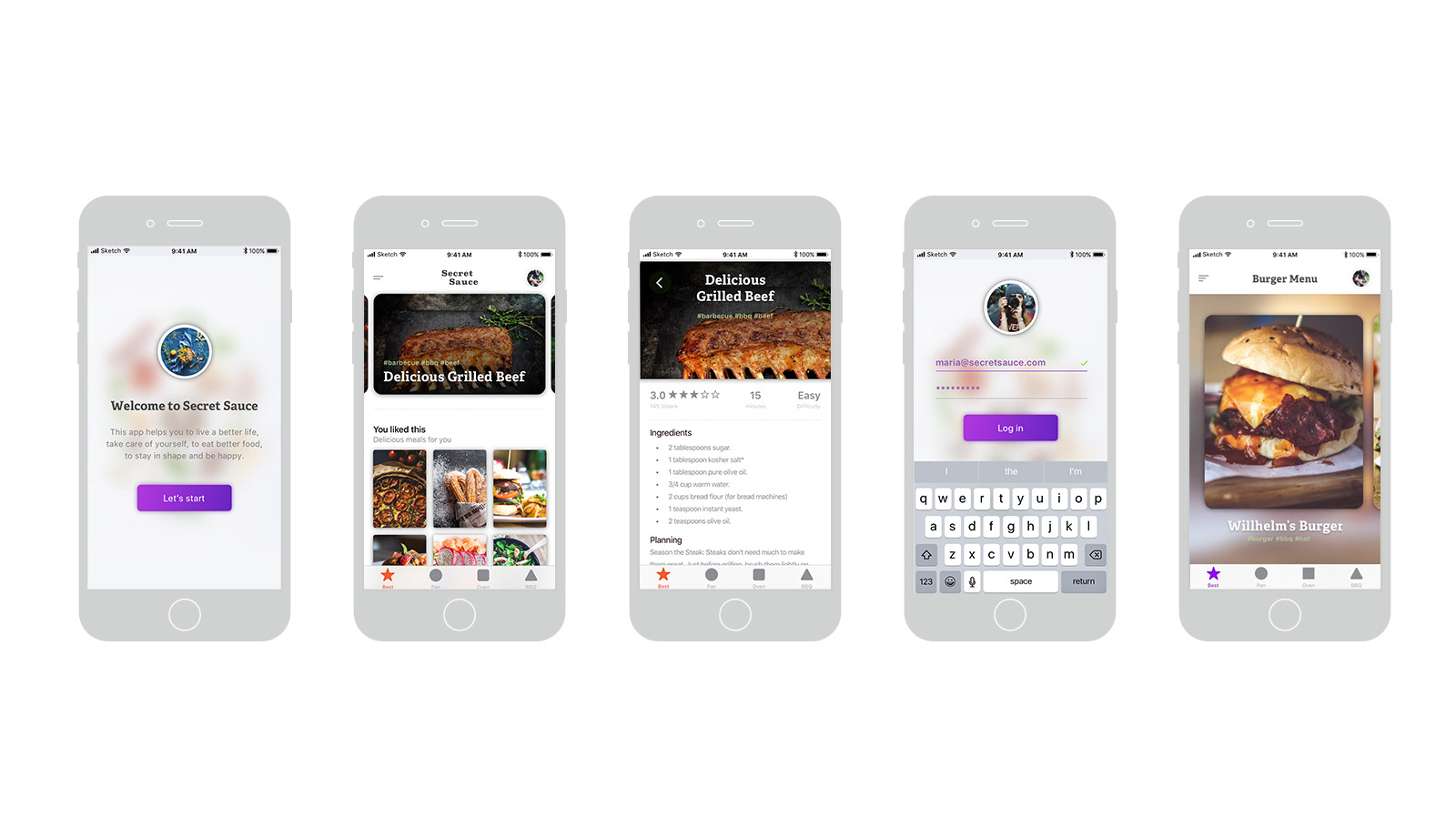 5. Landing Page
As a bonus I have created a landing page for this app as the styles used in the app will be the same, creating a better brand experience. Some custom animations were needed so I did prototype them as well.